Sam Koppelman
Principal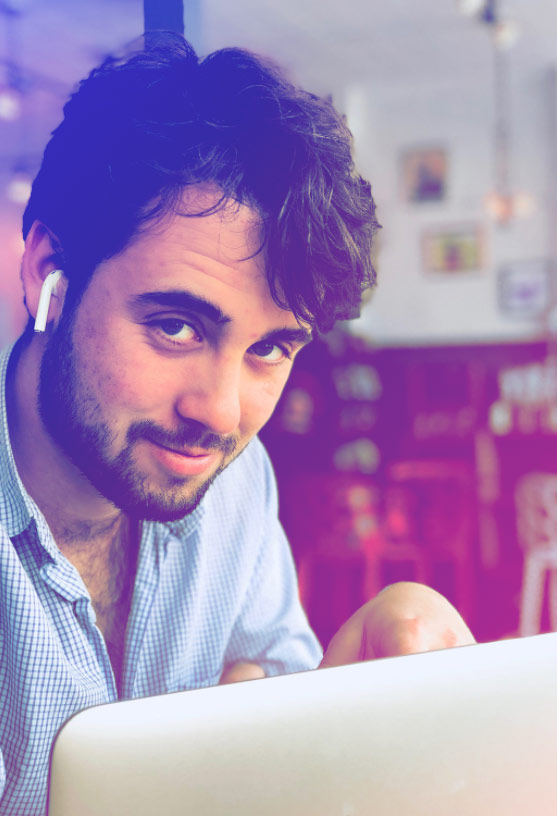 Sam Koppelman is a principal at Fenway.
He is also the New York Times best-selling co-author of Impeach: The Case Against Donald Trump, which, for some reason, he thought would convince Republicans to remove Trump from office. Since that didn't happen, Koppelman joined the Biden-Harris campaign, where he oversaw a cavalry of scribes as the Director of Surrogate Speechwriting. (Needless to say: That effort proved to be more successful.)
Before any of this, Koppelman lived in El Paso, where he cooked up spicy tweets and speeches for Beto O'Rourke, while consuming more molé than anyone in their right mind would eat in a lifetime. He also perfected his Tim Ryan impression as part of debate prep.
During the 2018 midterms, Koppelman served as a Speechwriter to Michael Bloomberg in support of his successful effort to flip the House of Representatives; and prior to joining Fenway, he worked at Hillary For America as a digital strategist and surrogate speechwriter.
Sam earned his B.A. from a small school in Cambridge, where he was named a John Harvard Scholar and wrote op-eds like "Shut Down Harvard Football," which he tells us were great for his social life. 
His hot takes have also appeared in the New York Times, Time magazine, the Washington Post, the Boston Globe, and Harper's Magazine. Plus: He ran the newsletter Cooking in Quarantine, which has to be the only publication to feature both Bobby Flay and Caroline Calloway. 
Sam is a lifelong resident of New York City and has a pretty toxic relationship with the New York Knicks.